Welcome to Countryside Veterinary Clinic,
your veterinarian in Opelika.
Call us today at 334-749-1212 !
---
IF YOUR PET IS IN NEED OF EMERGENCY CARE, PLEASE CONTACT:

Auburn University Small Animal Clinic

(334) 844-4690 Hours: 24/7
Tuskegee University Small Animal Hospital

(334) 727-8436 Hours: 24/7
Rivertown Veterinary Emergency- After Hours Animal Clinic

(706) 507-1707 Hours: Monday-Tuesday: 6:00pm-midnight, Wednesday: CLOSED, Thursday-Friday: 6:00pm-midnight, Saturday-Sunday: 8:00am-midnight
Carriage Hills Animal Hospital in Montgomery

(334) 277-2867 Hours: 24/7
***IF YOU PLAN ON SEEKING EMERGENCY CARE AT ONE OF THE ABOVE FACILITIES, PLEASE CALL AHEAD TO CHECK AVAILABILITY!
______________________________________________________________________________________
Looking for a new friend? Have you lost a pet?
Please visit our page on PetFinder to either help locate a missing pet or to give a loving home to a new pet. Go to PetFinder for more information
Also check out our favorite local rescues if looking to add to your family!
____________________________________________________________________________________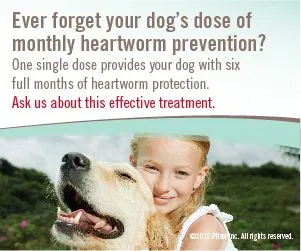 Opelika veterinarian, Dr. Laura Rider at Countryside Veterinary Clinic is one of the best veterinarians in the Opelika area and is committed to your pet's health and well being. Countryside Veterinary Clinic excels in pet care and the science of veterinary medicine.

Dr. Laura Rider and the staff at Countryside Veterinary Clinic have provided Opelika compassionate veterinary care and pet services year after year, making us the animal clinic of choice for pet owners in and around the Opelika community.
Countryside Veterinary Clinic is a full-service animal hospital whose mission is to provide the highest standard of veterinary care for pets. We genuinely care about your pets and all animals! Our staff is passionate about veterinary medicine and are extremely well trained. We strive to provide professional, affordable, and advanced veterinary services. At Countryside Veterinary Clinic, you will walk into a calm, welcoming, and friendly environment every visit, so that the experience is as comfortable as possible for you and your pet.
Countryside Veterinary Clinic offers the Opelika community vet care as well as medical, surgical, and dental services. We also have an in-house pharmacy with access to specialists, making our veterinary facility a one stop shop for your pet's health and medical needs.
Remember, at Countryside Veterinary Clinic, your pets are our family!
Dr. Laura Rider
Opelika Veterinarian | Countryside Veterinary Clinic | 334-749-1212
1304 McCoy St
Opelika, AL 36801
---